Payment
We accept Visa, MasterCard, and debit cards. We also accept PayPal and credit card(Visa, Master, Discover, and American Express) payment through PayPal, and bank transfers. If you would like to process a bank transfer, please contact us.
In order to reduce those afflicted by fraud, we have security measures in place for all payments processed with a credit card. If your billing address does not match your shipping address, the shipment of your package might be delayed or your order might be canceled and refunded. Such orders can be repurchased using a credit card with no mismatched information.

----PAYPAL
You don't have to open an account at PayPal to complete your purchase.Here is how.

How can I purchase an item with a credit card through PayPal?
When you're ready to check out in your cart, click "Check out as Guest".
After fill out your shipping information, click "PayPal" button.
You'll be redirected to PayPal, but instead of entering your Email and Password, click "Don't have PayPal account?" and click "Pay with a debit or credit card, or Bill Me Later" below.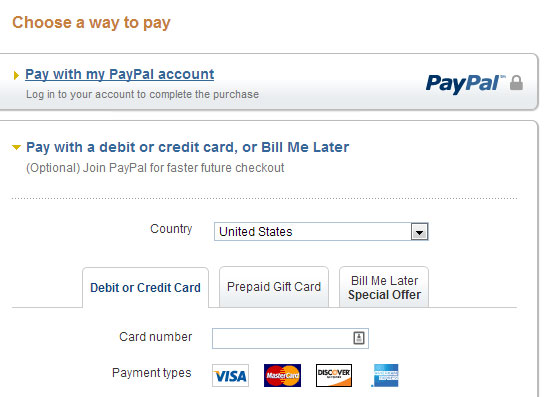 You'll then be prompted to fill in your billing and credit card information.
You'll then be asked whether you want to create a PayPal account. De-select the box if you don't want to. If you don't want to create a PayPal account, you'll still need to enter your email address so PayPal can send you a receipt.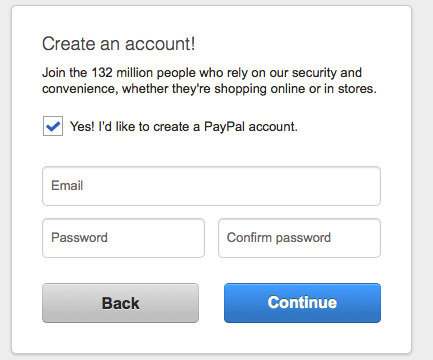 Click Continue to return to handcrafted-leather.com Checkout to review and submit your final order.
PayPal places restrictions on how often you can use their Guest Checkout feature. If you run into any trouble or have any questions about PayPal's Guest Checkout, please contact PayPal directly.
PayPal's phone numbers are: 1-888-221-1161 (U.S.), 1-402-935-2050 (if calling from outside the US)